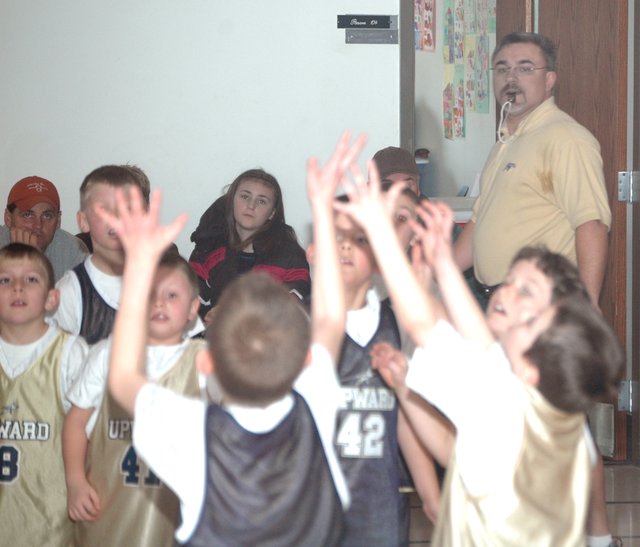 Upward basketball players go for a rebound as director Michael Smith, serving as a referee, watches on Saturday at Tonganoxie Christian Church.
Stories this photo appears in:
The music starts to play. A name is called out over the loud speakers. A smiling mug shot next to a team logo is displayed on a screen above the court and a basketball player emerges onto the gym floor in pre-game introductions.