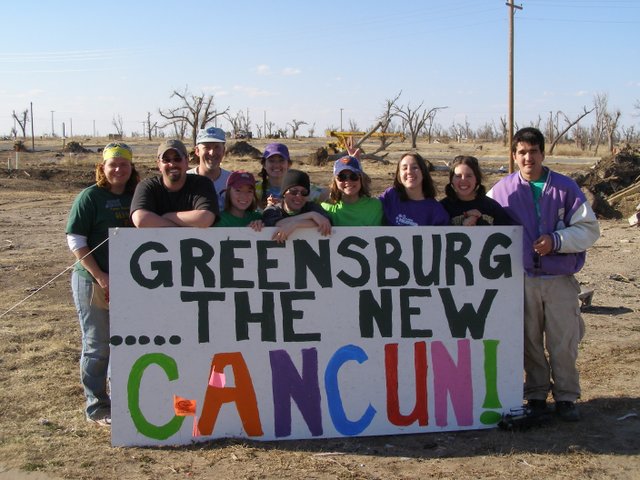 A handful of Kansas State University students spent spring break helping rebuild Greensburg, which was hit by an enhanced F5 tornado in 2007. One of those K-Staters is Megan Holton, pictured fifth from the left, a Tonganoxie High School graduate now a sophomore at K-State. Several local students bypassed Cancun and other party spots to help others this spring break.
Stories this photo appears in:

Students break for worthy causes
For some students, spring break is no easy, breezy day at the beach.