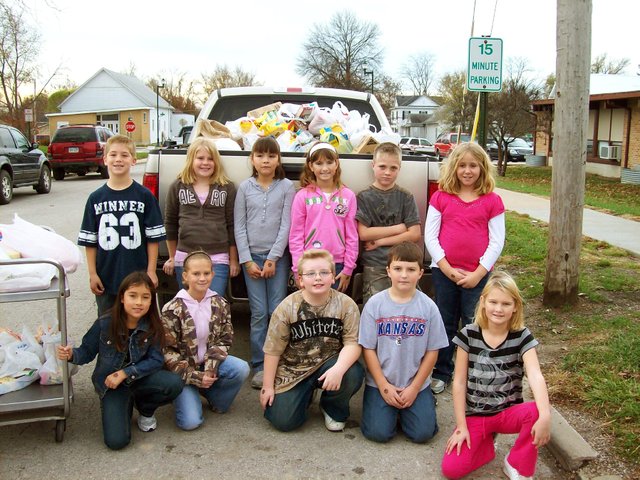 Students from Jerry Wilkens' fourth grade class helped pack and deliver food items to the Good Shepherd Thrift Store and Food Pantry. Tonganoxie Elementary School students sponsored a food drive to benefit The Good Shepherd Food Pantry for four days, from Nov. 10 through Thursday. Each grade level was assigned a certain type of product to bring.
The classes were given a little extra incentive as the winning class earned a popcorn party for most items collected.
Students helped sort, bag and deliver the items. By Thursday, 1,290 items were collected and delivered to the pantry.