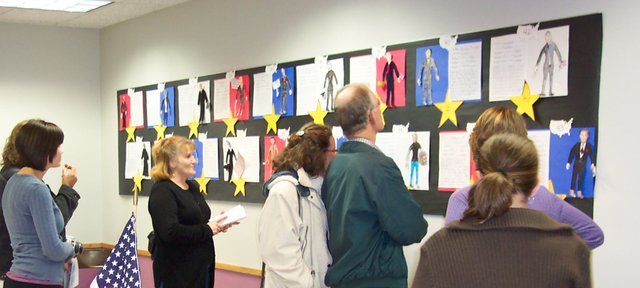 Spectators read up on U.S. Presidents Thursday evening at the Presidential Promenade, an exhibit put on at the Tonganoxie Public Library by Tonganoxie Elementary School third-grade students.
Stories this photo appears in:

A presentation covering the historical time period of the novel "The Wonderful Wizard of Oz" and placing the story in context with the history of Tonganoxie and the United States will take place at 7 p.m. tonight, Thursday, March 25 at the Tonganoxie Public Library.

Quick. Which U.S. president kept an alligator in the White House?