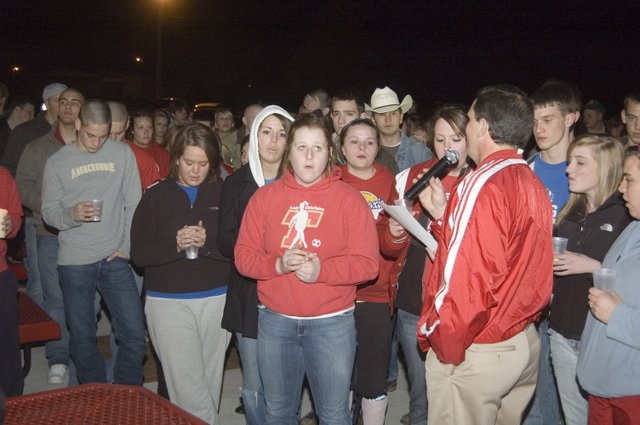 Students join THS principal Jamie Carlisle in song at Wednesday's candlelight vigil at the Chieftain Remembrance Walk in front of Tonganoxie High School. The vigil was a way for students and other community members to join together in prayer for high school students Austin Stone, Connor Olson and Jake Ostermeyer. Stone is in the intensive care unit at University of Kansas Hospital after a complication at the dentist's office as he was awaiting having his wisdom teeth taken out. Olson has bone cancer and starts chemotherapy Friday and Ostermeyer will undergo a kidney transplant in June.
Stories this photo appears in:
There were a few bald teenagers Wednesday standing outside Tonganoxie High School at the Chieftain Remembrance Walk.