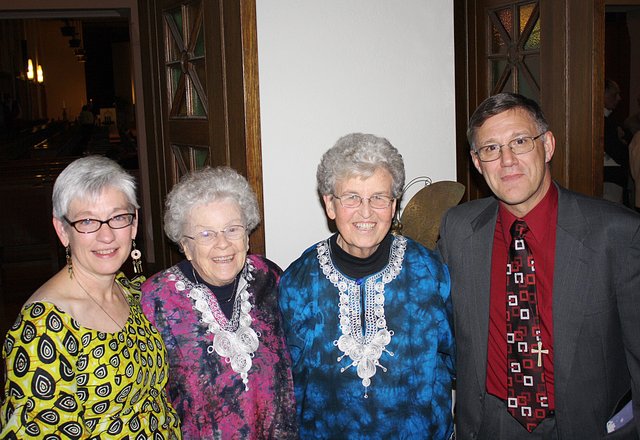 Tonganoxie resident Cindy Korb, left, wears a customary Kenyan dress, as are Sr. Noel Doescher and Sr. Paula Kuntz during a sending ceremony for Maryknoll Lay Missioners in Ossining, N.Y. Cindy's husband, John Korb, also is pictured. The Catholic nuns have done mission work in Kenya for roughly 40 years, while Korbs will leave Jan. 1 for Kenya to begin 3 1/2 years of work with Maryknoll Lay Missioners.
Stories this photo appears in:

Retired Tonganoxie teachers sell house, embarking on mission work in Africa
It's popular for some people, when they retire, to move to a warmer locale near a coast.
December 30, 2009 midnight