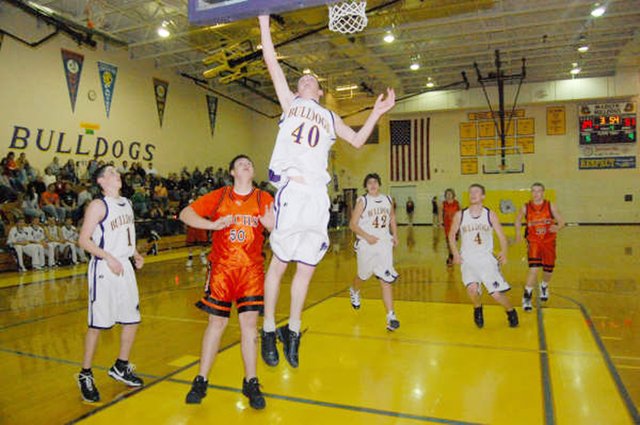 Gavin Swearngin goes up for a lay-in against Atchison County on Friday night at McLouth High. A freshman, Swearngin has been playing better of late and helped the Bulldogs pick up their first victory of the season this past week at the McLouth Tournament. MHS finished fourth at the tourney.
Stories this photo appears in:

After falling short in its first eight tries, the McLouth High boys basketball team got its first win of the season in the opening round of the team's tournament.