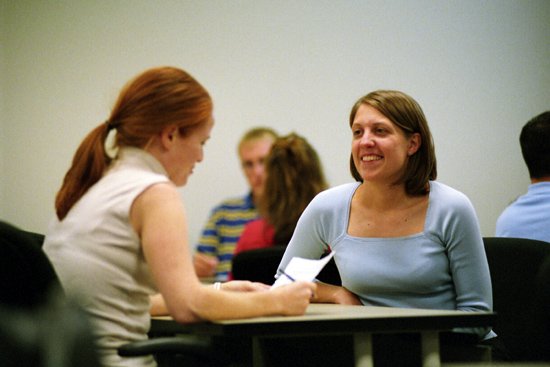 Kansas University offers an accelerated MBA program through its Edwards Campus in Overland Park. A more comprehensive program with different degree options is available at its Lawrence campus. Officials with several area schools say their institutions cater to a growing number of students returning to school to get their MBAs.
Stories this photo appears in:

With a national unemployment level at nearly 10 percent, and with no foreseeable end to the trend, some people have stopped thinking about their briefcase and started thinking about a backpack.