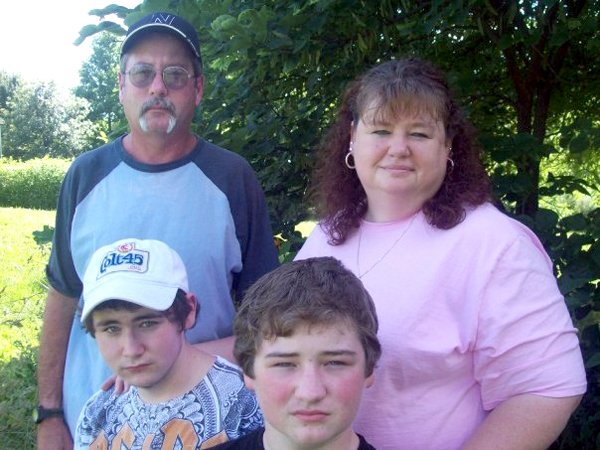 The Jones family is having a garage sale and bake sale at their McLouth home during the McLouth Threshing Bee to help raise funds for a team of youths participating in the Autism Speaks' Walk Now For Autism event Oct. 10 at Kansas Speedway. Pictured clockwise from upper left are Mike, Dixie, Kyle and Colton Jones. Kyle has autism and will be an eighth-grader at McLouth Middle School when school starts next month.
Stories this photo appears in:

Kyle Jones will have some fellow McLouth Middle School classmates blazing trails for him in September at Kansas Speedway.