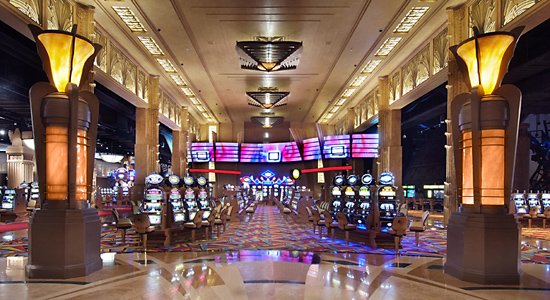 Penn Hollywood National and International Speedway Corp. are now partners in a joint venture to build and operate a state-run casino near the Kansas Speedway in Kansas City, Kan. The Hollywood Casino would open in January 2012, pending state approval.
Stories this photo appears in:

Kansas Governor Mark Parkinson has granted the Lottery Gaming Facility Review Board a 60-day extension for choosing the successful applicant to manage a state-owned casino in Wyandotte County.
October 6, 2009 11:42 a.m.

The Kansas Lottery Commission, Kansas Entertainment LLC and the Unified Government of Wyandotte County presented a single casino proposal Tuesday to the Kansas Lottery Gaming Facility Review Board, instead of the expected two.
September 17, 2009 midnight