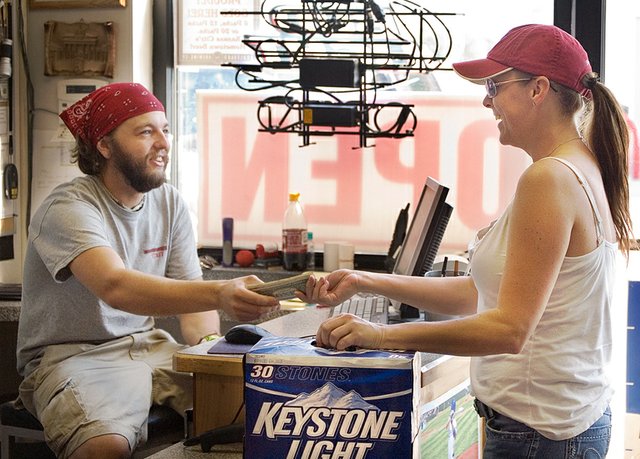 Greg Krouse, of Mary's Retail Liquor, left, sells beer to Christi Hatfield, rural Tonganoxie, on Sunday. Hatfield was one of the first customers to purchase alcohol on a Sunday in Tonganoxie thanks to results of the Sept. 22 special election allowing Sunday and select holiday retail sales.
Stories this photo appears in:

But owners expecting increased sales as people become accustomed to new city ordinance
Just a little more than a month after Tonganoxie residents voted by roughly a 2-1 margin in favor allowing the sale of retail liquor on Sundays and select holidays, city liquor store owners are reporting moderate sales, but they say the best is yet to come.
November 4, 2009 midnight

The final numbers are in and even more people voted in favor of selling liquor on Sunday.
September 30, 2009 midnight