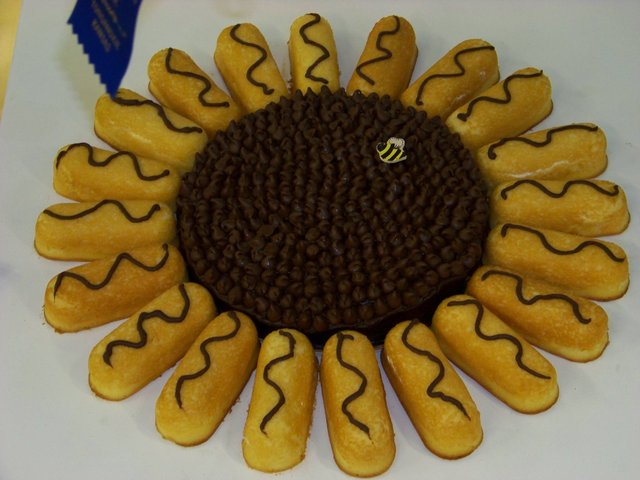 A special type of sunflower made of food is on display at the Leavenworth County Fairgrounds. Photo submitted by Diane Truesdell.
Stories this photo appears in:

Happy Kansas Day! In honor of the Sunflower State's 158th birthday (Kansas was admitted to the Union on Jan. 29, 1861), The Mirror put together this short quiz to test your knowledge of the state. Sure, some questions might be obscure, but in case you ever are a contestant on "Jeopardy!" or trivia night, this information might come in handy. Besides, it's a quiz. It needs to challenge you a little bit!
January 29, 2019 9:21 a.m.

Kansas is famous for its sunflowers growing, buffalo roaming and now, a legislator bemoaning what some women are wearing at the Statehouse. The state has been home to famous people, places and things.
January 27, 2016 1:24 a.m.

Here's your chance to blog about the Leavenworth County Fair.