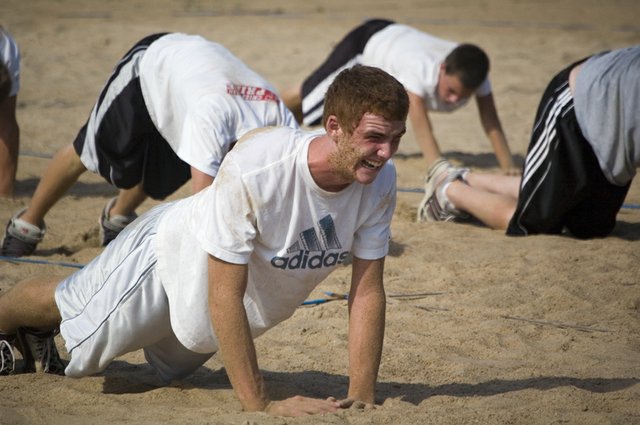 With sand caked on his face, Zach Tallent fights through the pain of holding a diamond push-up at Tonganoxie High boys soccer practice on Monday. Push-ups were just part of a grueling core workout the soccer players went through in the sand of the volleyball courts at Chieftain Park.
Stories this photo appears in:

THS athletes begin fall practice
Classes may not start until Friday for most Tonganoxie High students, but by then THS athletes will be on their fifth day of fall sports work.