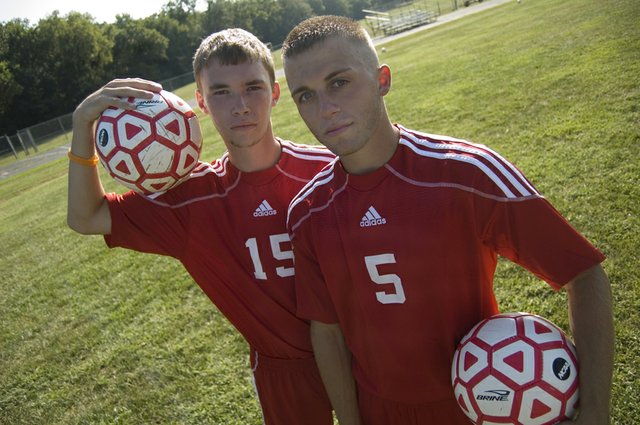 Quinten Olson and Jake Willis are the only seniors on the Tonganoxie High boys soccer team. With the help of new head coach Brian Kroll, they're hoping for a successful season.
Stories this photo appears in:

As far as first impressions go, Tonganoxie High boys soccer players won't soon forget the one new head coach Brian Kroll had on them — they might even have the tire treads by which to remember it.