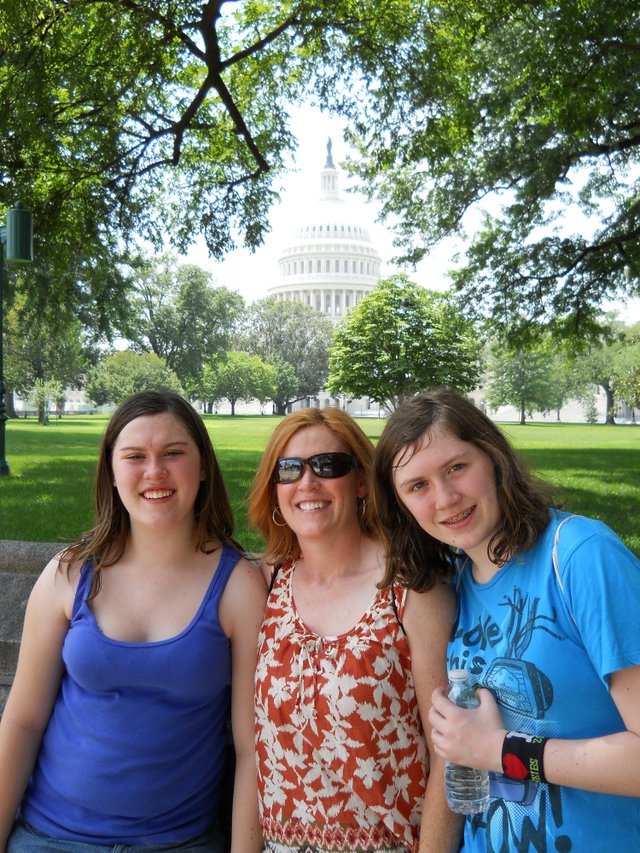 Mallory, Kathy and Lauren Harrell, Tonganoxie, stand outside the nation's capitol in Washington, D.C. The Harrell family has been to 26 state capitols and the nation's capitol in the past decade. Kathy and Steve Harrell, who is in charge of taking the traditional photo outside the capitols, are teachers in the Tonganoxie school district. Mallory attends Tonganoxie High School and Lauren Tonganoxie Middle School.
Stories this photo appears in:

Legislative visits part of family vacations since 2000 for Tonganoxie family
August 24, 2010 5:38 p.m.