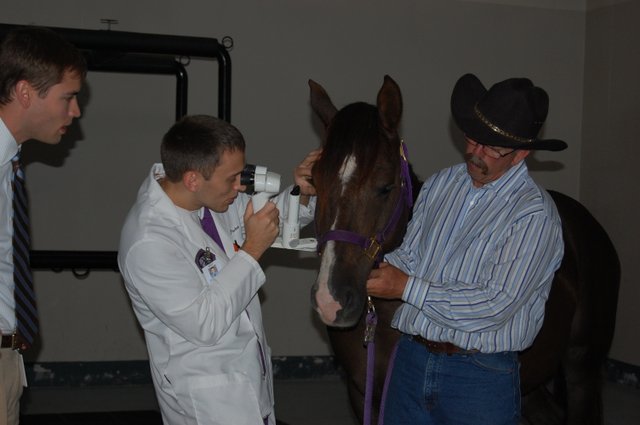 Jonathan Pucket, a resident with the K-State Vet Medical Teaching Hospital, examines the eyes of 6-year-old Levi before determining surgery to remove cataracts could successfully restore the horse's vision. Jay Miller, right, of Tonganoxie discovered the problem soon after he picked up the wild mustang to trian for an exhibition showcasing the horses.
Stories this photo appears in:

Tonganoxie man trains nearly sightless mustang for show
As Jay Miller walked Friday into his stable just south of Tonganoxie, a slight red mare slowly approached the edge of her stall to greet him.