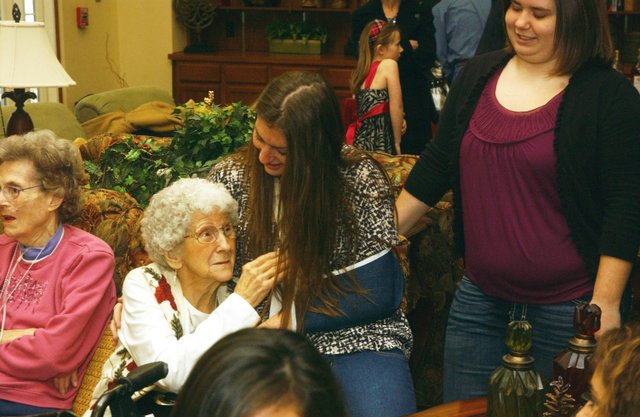 Vintage Park resident Dolly Mark teases Molly O'Hagan by playing with her hair during the teenager's visit Saturday to Vintage Park's Christmas party with members of her Tonganoxie High School leadership class, including Beth Krivjansky, right. Class members have made friends with residents during their weekly visits to Vintage Park and Tonganoxie Elementary School.
Stories this photo appears in:

Tonganoxie students build relationships with young, old
Molly O'Hagan sat Saturday on the arm of a sofa next to Dolly Mark, their hands laced as tightly as the spelling of the last four letters of their first names.