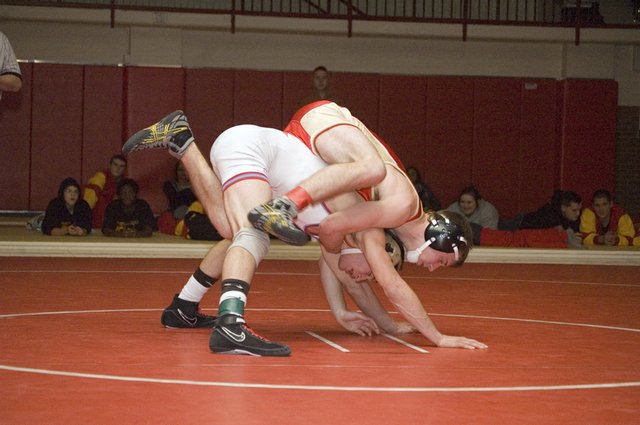 Tonganoxie High senior Justin Soetaert (125 pounds) hangs on to his oppoent, Shawnee Heights' Aspen Kmice, in a title match Saturday at the Randy Starcher Memorial Wrestling Invitational. Soetaert lost the match but was one of five THS wrestlers to reach the finals at the Chieftains' home tournament.
Stories this photo appears in:

The Tonganoxie High wrestling team couldn't quite topple a strong Class 5A program Saturday at its annual home tournament, but the Chieftains finished second.