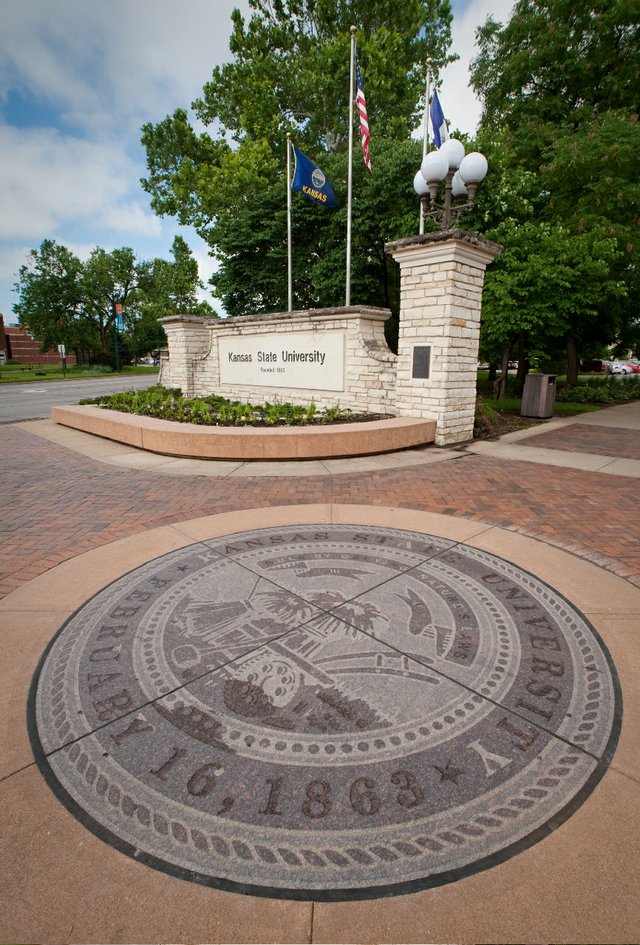 Entrance to the Kansas State University campus in Manhattan.
Stories this photo appears in:

A Tonganoxie High School senior has been awarded Kansas State University's Putnam Scholarship. Natalie Wolf received the scholarship during ceremonies Feb. 19 at K-State. Pat Bosco, vice president for student life and dean of students, presented the award.

Students from Leavenworth County were part of more than 1,300 to participate in graduation ceremonies Friday and Saturday at Kansas State University's campuses in Manhattan and Salina. More than 1,000 bachelor's degrees, more than 225 master's degrees, about 55 doctoral degrees and more than 10 associate's degrees were awarded. Around 30 students were candidates earning multiple degrees.

Leavenworth County students are part of more than 2,850 Kansas State University students with spring semester honors and more than 320 students with graduation honors.