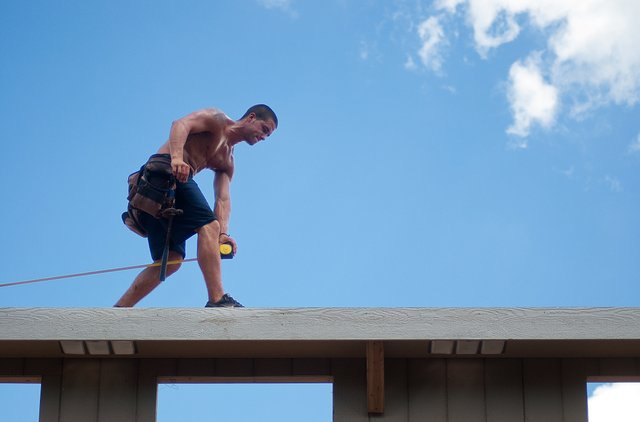 Aaron Mills, with Mills Construction, measures out a section of a house he and other framers are building near 158th Street and Leavenworth Road in Basehor. Rooftop temperatures often exceed 100 degrees during the summer.
Stories this photo appears in:

The National Weather Service is advising people to stay in cool buildings as a heat wave takes hold of the metropolitan area.