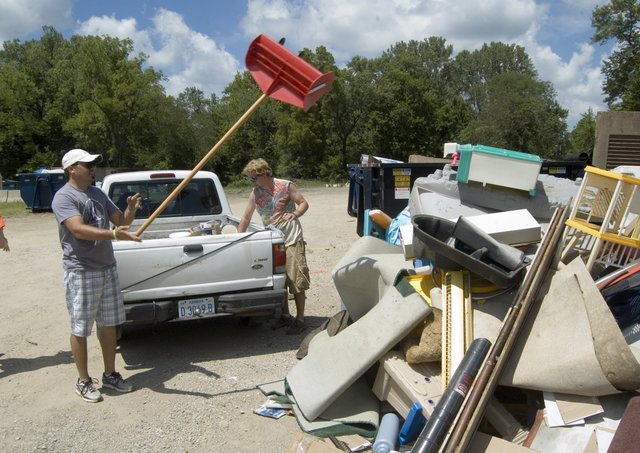 Nick Hoegler and David Howe II, both of Tonganoxie, throw items on to a pile of unwanted items Saturday during Tonganoxie's citywide cleanup.
Stories this photo appears in:

This year's Tonganoxie citywide cleanup will be new and improved because of lessons learned in the first such effort, its organizer said.

Dennis Bixby made his way Saturday around Tonganoxie, looking for any curbs with mattresses, appliances or other unwanted items.