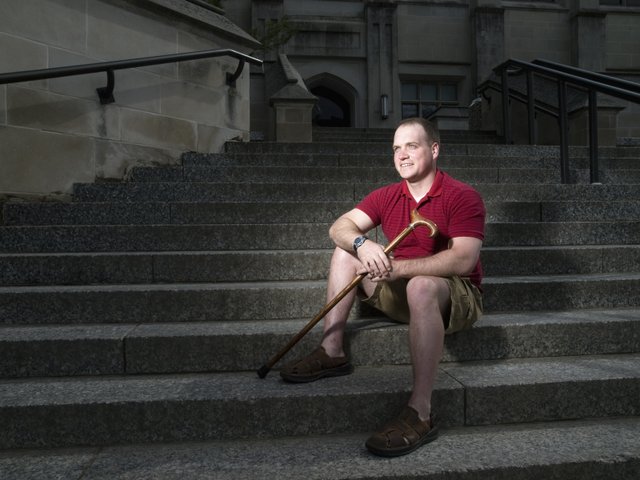 Capt. Gates Brown on the Kansas University campus. Brown will be part of the first group in the Wounded Warriors program to graduate.

Stories this photo appears in:

A group of Army soldiers wounded in Iraq and Afghanistan has new items to fit into their duffel bags: caps and gowns.

When his Humvee rolled over an improvised explosive device in Baqubah, Iraq, Capt. Gates Brown wasn't sure at first how badly he was injured. When he was recovering, he wasn't sure what his future would hold. When he enrolled at the University of Kansas, he was sure of one thing: he had a future.