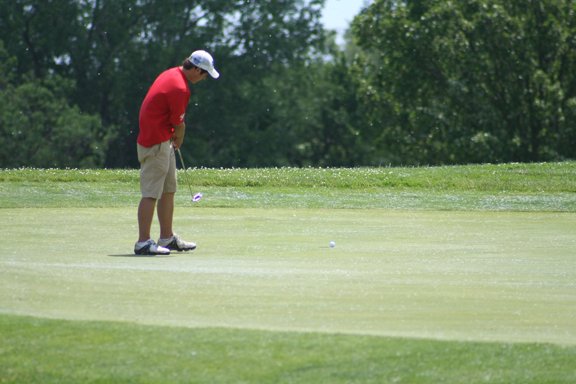 Tonganoxie High golfer Colby Yates rolls a putt toward the hole on May 24 at the Class 4A state golf tournament, played at Hesston Golf Park. Yates finished second with a 75, helping THS take fourth place in the team standings.
Stories this photo appears in:
From life-altering circumstances to state championships, from programs meeting new heights to an old coach saying farewell, a whole lot happened on the local sports scene this past year.

Yates 2nd in Class 4A
In its very first trip to the state golf tournament as a team, Tonganoxie High encountered a lengthy course with winds whipping around at 25 miles per hour and walked away as the fourth best team in Class 4A.