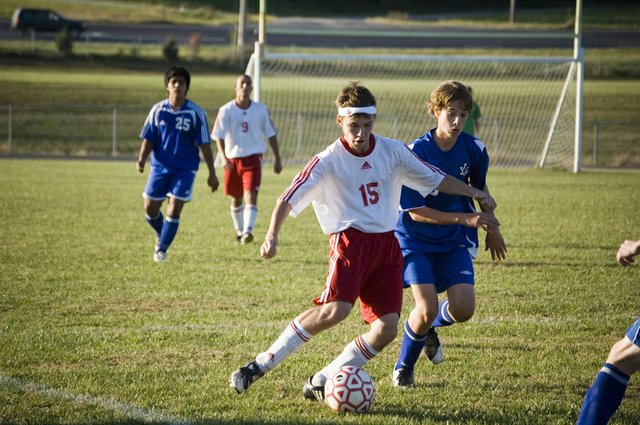 THS senior Quinten Olson pushes the ball up the sideline in the Chieftains' 1-0 home loss to Leavenworth on Thursday.
Stories this photo appears in:
Losing streak hits 12, but Chieftains have confidence heading into postseason
It seemed no one on the Tonganoxie High soccer team could believe his eyes. The Chieftains, winners of one match this season, were giving visiting Leavenworth all it could handle Thursday at THS Senior Night.