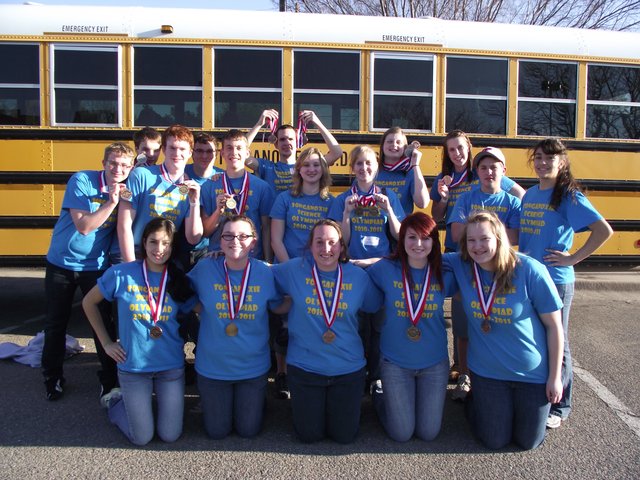 The Tonganoxie High School Science Olympiad team had several medal winners at Saturday's state competition at Wichita State University. Pictured are, front row, from left, Cristina Rubio, Miranda Bontrager, Madi Hunter, Megan Woods and Carrie Calovich; back row, from left, Colton Young, Matthew Christensen, Wes Williams, Katelyn Waldeier, Paige Lauri; middle row, from left, Aaron McIntyre, Dane Erickson, Marcus Titterington, Sidney Grinter, Natasha Sudac, Hunter Sturgis and Jessica Rubio.
Stories this photo appears in:

THS 4th in division at Kansas Science Olympiad
Dane Erickson and Marcus Titterington have been partners in the Write It Do It competition for Science Olympiad since seventh grade.