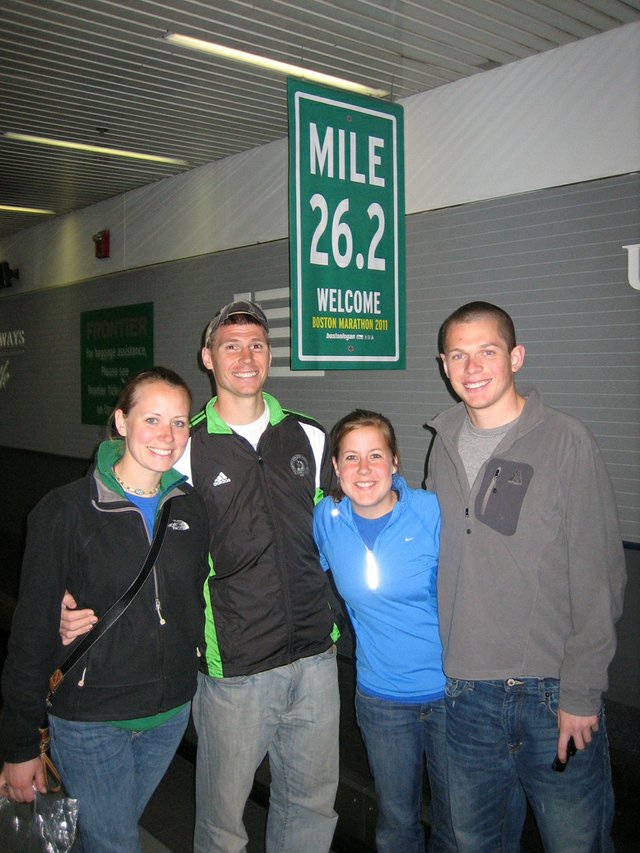 Levi Huseman, second from left, poses with friends in front of a Boston Marathon sign. Huseman, a 2005 Tonganoxie High graduate, ran in the world famous race on April 18 in Boston. Joining him for the trip were (from left) girlfriend Lindsey Wiegele, her friend Alyssa Auld and a Kansas University classmate of Huseman's, Diego Dilladron.
Stories this photo appears in:

Levi Huseman never considered himself a marathon runner, but on April 18 the 23-year-old Tonganoxie High graduate ran at the Boston Marathon.