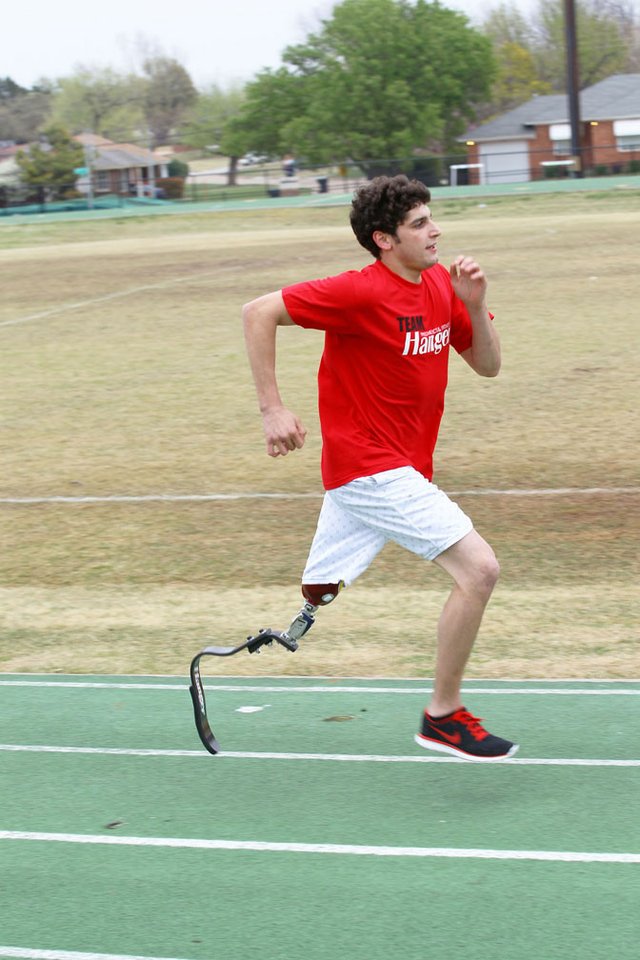 McLouth High senior Trevor Roberts runs on his new custom running prosthetic for the first time in March at Oklahoma City. Roberts' left leg was amputated above the knee after complications arose following a compound fracture he suffered during an MHS football game in September, 2010.
Stories this photo appears in:

McLouth High senior's running prosthetic has him feeling like himself again
Before his left leg was amputated above the knee, Trevor Roberts manned the post for McLouth High's basketball team and served as a multi-purpose weapon for MHS football. With a running prosthetic in place, Roberts is training to compete once again.