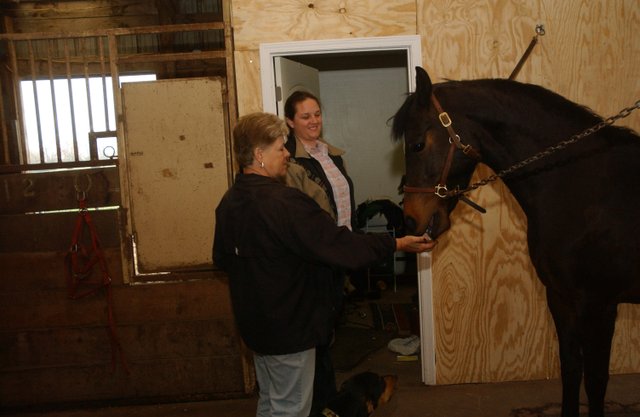 Valerie Francis gives a snack to Ignite, one of 23 Morgan horses she has at her Moriah Training Center west of Tonganoxie, as the center's trainer, Laureli Orona, looks on. Having experienced success in the show arena and as a breeder, Francis is looking to add children's programing at the farm with Orona's help.
Stories this photo appears in:

Over coffee a recent morning in her horse barn west of Tonganoxie, Valerie Francis admitted with a little embarrassment she didn't know exactly how many horses she now owns.