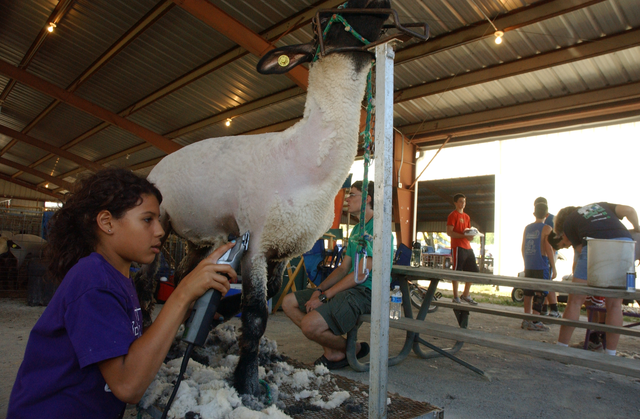 Rilee Garner, 10, of Tonganoxie pushes her Angus heifer Mollie out of the way so she can clean her stall Tuesday at the Leavenworth County Fairgrounds. It was a workday for many 4-H'ers as they tended and groomed their animals, including (top) Mollie Hoge, 11, of Bonner Springs who sheared her unhappy lamb LilyAnne for her date in the show arena. For more coverage on the fair, see pages 3 and 7
Stories this photo appears in:

At 85 years, the Leavenworth County Fair is going strong. And once again, the Leavenworth County Fairgrounds will be brimming with activity with this year's fair, which kicked off Tuesday in Tonganoxie.