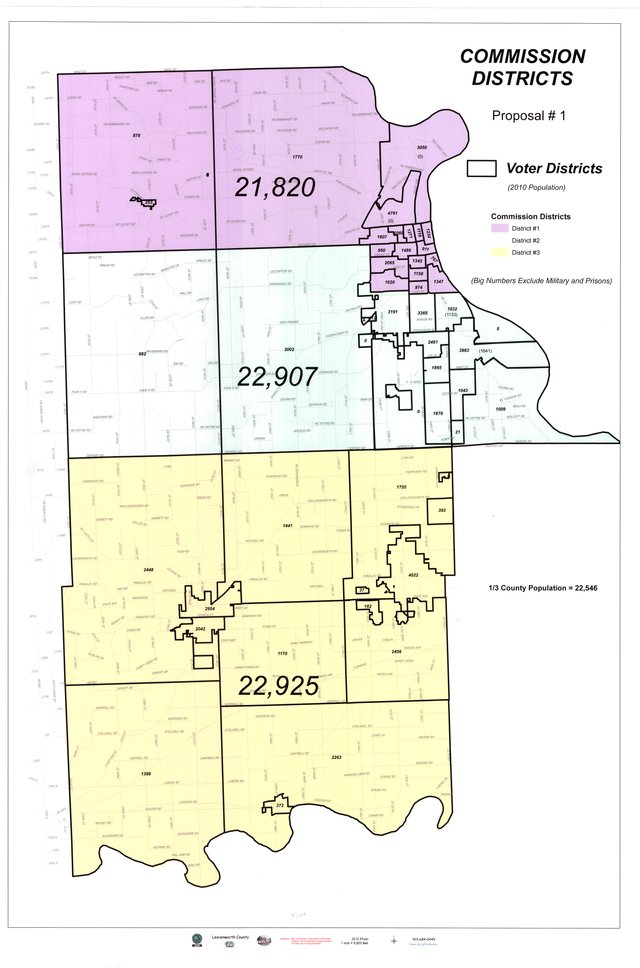 This map shows Proposal 1 from Leavenworth County staff for new county commissioner districts. All three commissioners said they favored this map over the other proposals, though they would welcome input from residents.
Stories this photo appears in:

Leavenworth County Commissioners on Monday began to consider how to re-draw the three commission districts to fit a county population moving southward.
August 16, 2011 2:23 p.m.