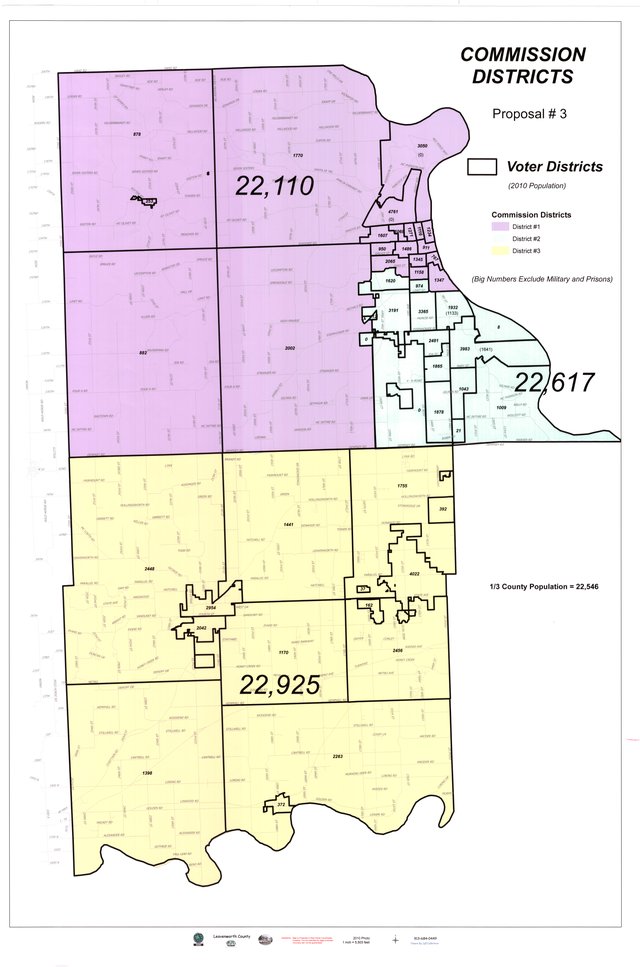 Leavenworth County staff's Proposal 3 for county commission redistricting, County Clerk Janet Klasinski said, would be the most radical change of any of the proposals. It would split most of the county's unincorporated areas between districts 1 and 3, leaving Lansing, Delaware Township and much of Leavenworth in District 2. Population figures are based on the 2010 Census.
Stories this photo appears in:

Leavenworth County Commissioners on Monday began to consider how to re-draw the three commission districts to fit a county population moving southward.
August 16, 2011 2:23 p.m.