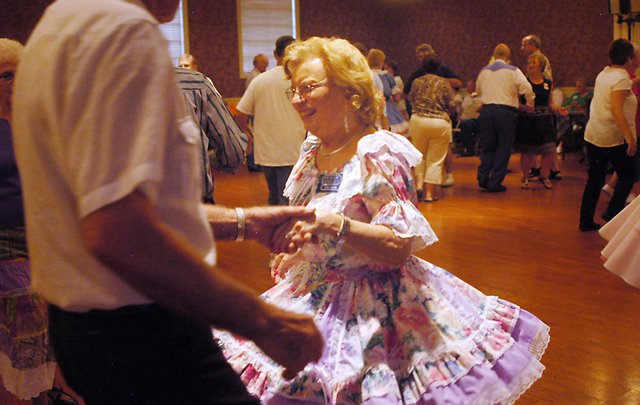 Dora Nation of Garden City, Mo., spins on the dance floor during a Swingin' Singles square dance at Shawnee Town Hall. This fall, the Swingin' Singles are offering lessons.
Stories this photo appears in:

When the fiddle's flying, the caller's yodeling and a sea of smiling people is spinning around you like cake batter in a mixing bowl, there's little room for thoughts outside your square.