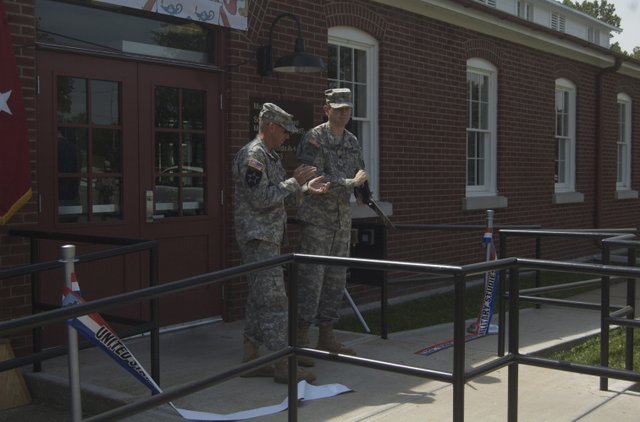 Col. Thomas Graves (left) applauds after Brig. Gen. Sean MacFarland, wielding a pair of oversized scissors cuts the ceremonial ribbon in front of Muir Hall, the new home of the U.S. Army School of Advanced Military Studies, at Fort Leavenworth on Monday. Graves, the director of the SAMS, and MacFarland, deputy commanding general for the Army Combined Arms Center at Fort Leavenworth, are both SAMS graduates.
Stories this photo appears in:

Fort Leavenworth on Monday unveiled the new home of its top-level Army planning school after $12.2 million worth of renovations to a building originally built to house horse stables.
August 30, 2011 10:26 a.m.