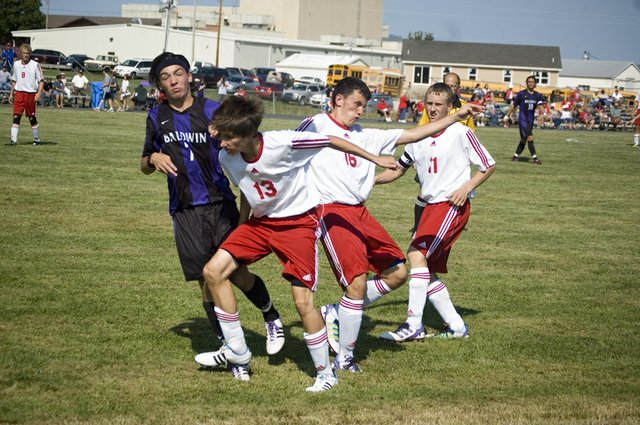 THS teammates Evan Stilgenbauer and Tyler Bartholomew nearly collide while going after the ball in the air on Friday against Baldwin. The match ended in a 1-1 tie.
Stories this photo appears in:

Chieftains coach Brain Kroll was pleased with the team's defense at home against Baldwin in a 1-1 tie.