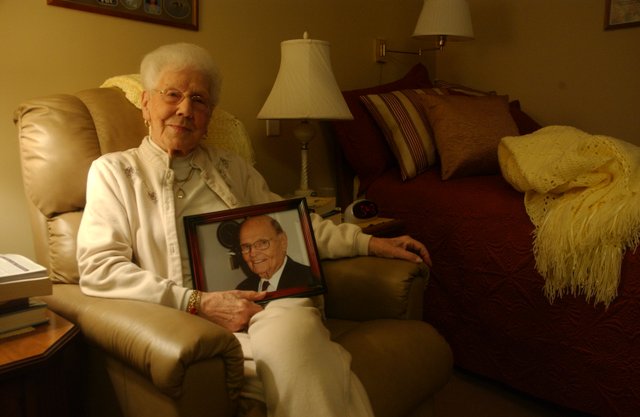 Helen Neese is reminded of her late husband, Ben, whenever she witnesses acts of kindness. Vintage Park residents Neese and Mel Tayor, top, with the heart-shaped bowl he gave his late wife, Dorothy, before their marriage, say their late spouses are still their valentines.
Stories this photo appears in:

The idea of love lasting forever isn't just a Valentine's Day card sentiment, two residents of Vintage Park in Tongnanoxie say.