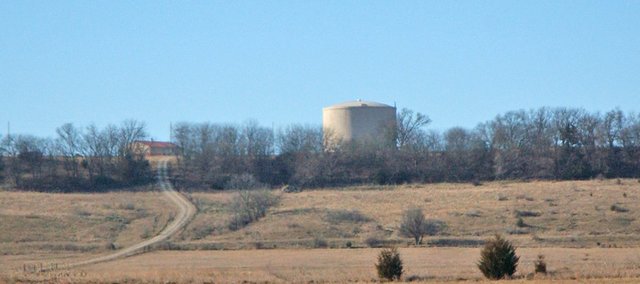 The water storage tank of Suburban Water positions the private utility to provide water service to the city of Tonganoxie's 237-acre undeveloped industrial park south of the city. Suburban Water will present three options to the council at a special meeting next week that would make the utility a partner in water service to the park.
Stories this photo appears in:

The Tonganoxie City Council has a busy week ahead with Monday's regular meeting followed with two special meetings concerning the Leavenworth County Road 1 industrial park.