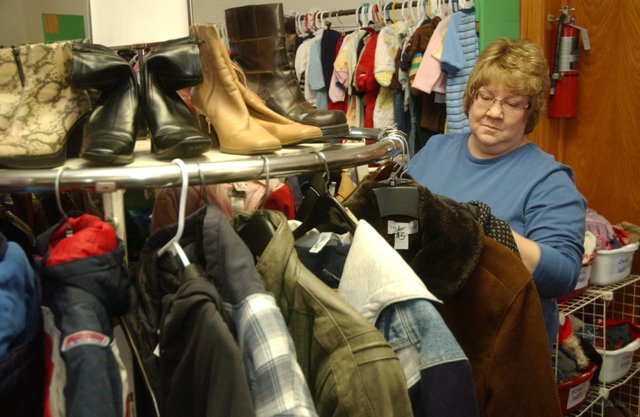 Lynn McEachron stocks a winter coat display Tuesday at the Good Shepherd Thrift Store. The sale of clothing and other items at the store supplements the donations Good Shepherd receives from the community to provide safety net services for the needy in Tonganoxie and surrounding rural areas.
Stories this photo appears in:

Organization seeks volunteers with help to new site
The Good Shepherd Thrift Store and Food Bank is expected to open in its news location when the weather likely will be more enjoyable.
January 7, 2015 4:27 p.m.

Volunteers, donations make Good Shepherd work
Monday was a day of transition at the Good Shepherd Thrift Store as the Christmas display on the thrift shop's floor was being transformed to a winter coast display.