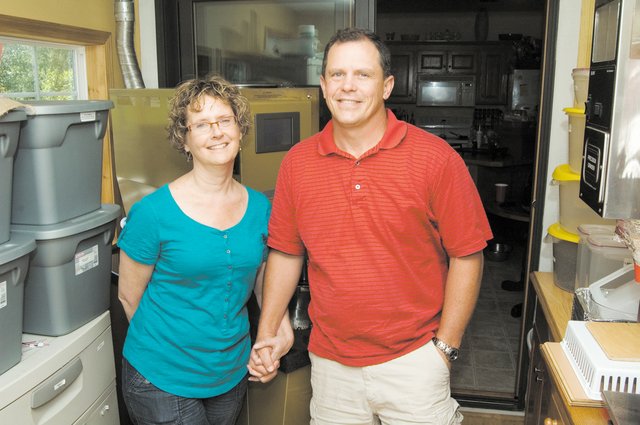 Val and Jamie Carlisle, Tonganoxie, stand near one of their coffee bean roasters. A faulty filter in a second roaster caused carbon monoxide emissions in their house, putting them at risk of death had they not called for medical assistance when they did.
Stories this photo appears in:

Cherie Sage, state director of Safe Kids Kansas, offers advice below on preventing carbon monoxide poisoning.