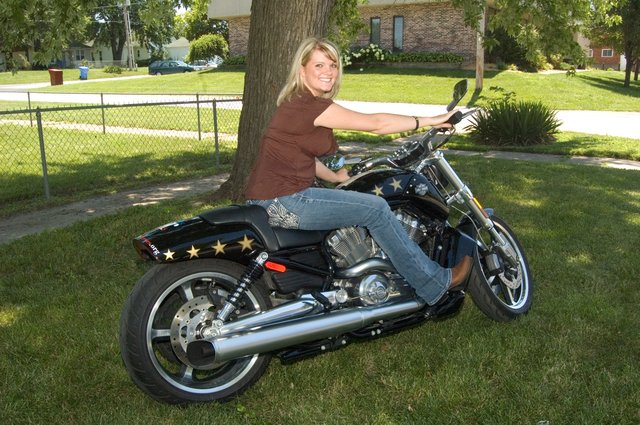 Country music artist Joey Glenn sits on a Harley Davidson motorcycle that will be raffled off as a fundraiser for Flowers for Heroes, a non-profit organization with a mission to place flowers at the bases of veterans' headstones at national cemetery. Glenn agreed to support the organization because of her family ties to the military.
Stories this photo appears in:

Tonganoxie country music recording artist Joey Glenn will perform this weekend at the Tribute to George Jones Concert in the Ottawa Municipal Auditorium, 301 S. Hickory St., Ottawa. Glenn and other performers will sing various George Jones songs at the concert.

Local country music singer aids effort to decorate vets' graves
Tonganoxie resident and country music performing artist Joey Glenn keeps a busy schedule performing throughout the year.