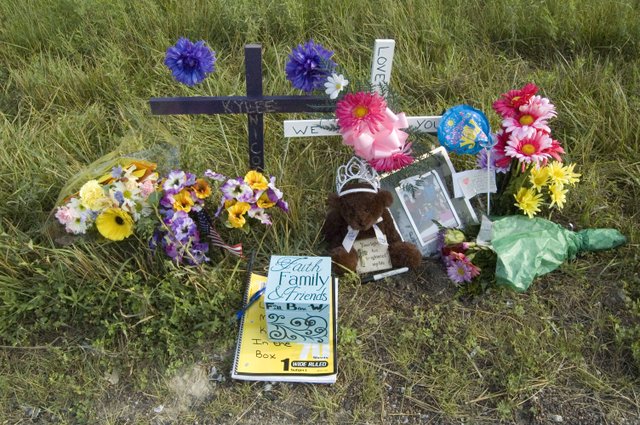 Flowers and crosses are among the items placed near the crash site of a rollover accident on U.S. Highway 24-40 east of 150th Street. Tonganoxie High School student Kylee Wilson was killed in a rollover accident there Thursday.
Stories this photo appears in:

After two nearby school districts faced student deaths this summer, Basehor-Linwood school administrators want to organize some plans and guidelines in case tragedy strikes.

"Smiley" Kylee's grin could light up a room.