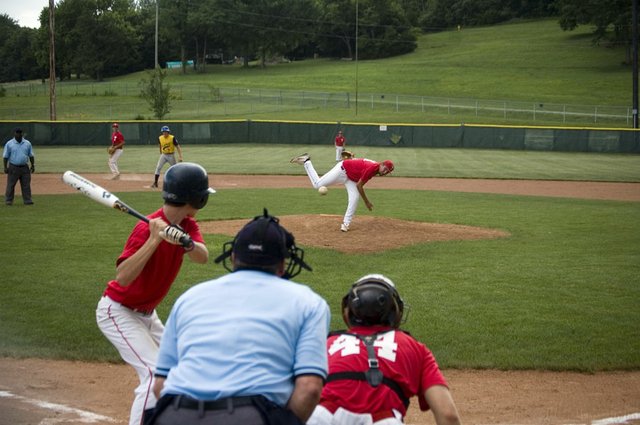 Post 41 starting pitcher AJ Gilbert delivers a pitch to teammate Luke Faherty during a scrimmage Tuesday night at Leavenworth County Fairgrounds. Tonganoxie was supposed to play Easton in a doubleheader in its regular-season finale, but when the Outlaws didn't have enough players, Post 41 let the visitors borrow some of its players and the teams scrimmaged.
Stories this photo appears in:

Tonganoxie officially 20-0 after Easton forfeits
Having won its first 18 games of the year, Tonganoxie's Post 41 American Legion baseball team was poised Tuesday evening to close the regular season with a perfect record.