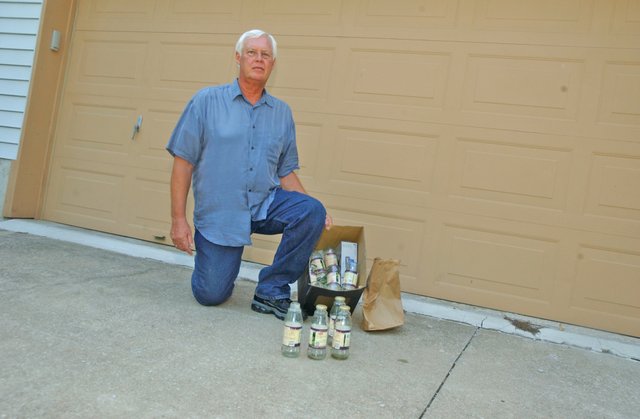 Gary Bukaty shows off some of the tea bottles he picked up near daily for two years near the mailbox of his rural southeastern Leavenworth County home. On Friday, Carole Green, who lives about 2 miles west of Bukaty, pleaded guilty of four counts of misdemeanor littering and was fined $1,000 in Leavenworth County District Court after Bukaty took photographs of her the throwing bottles at his driveway.
Stories this photo appears in:

If Carole Green wasn't a creature, perhaps even a slave, to habit, she may not have been fined Friday $1,000 for littering.

A rural Bonner Spring woman threw bottles in the same yard for about two years