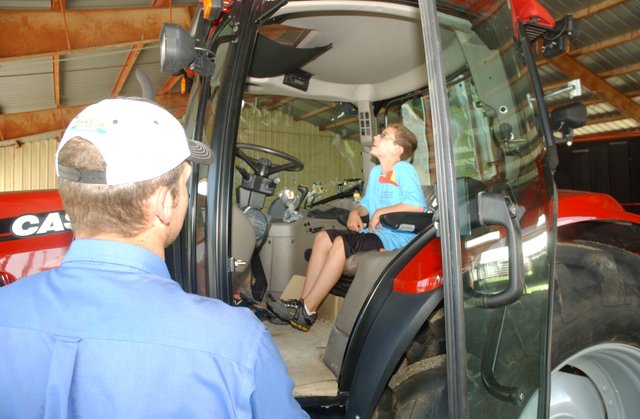 Reno Bobwhite 4-H member Ahren Gann, 10, checks out the air-conditioned cab of a tractor provided for the 4-H club's annual safety day while Gabe Gantz of Kansas Equipment Inc. of Wamego informs him of its finer points. Gantz was one of several out-of-town presenters recruited for the safety day.
Stories this photo appears in:

Reno Bobwhite 4-H'ers get timely safety advice
With temperatures soaring to near the century mark, those attending Reno Bobwhites 4-H Club's safety day Thursday at the Leavenworth County Fairgrounds didn't have to wait long to put one lesson into practice.