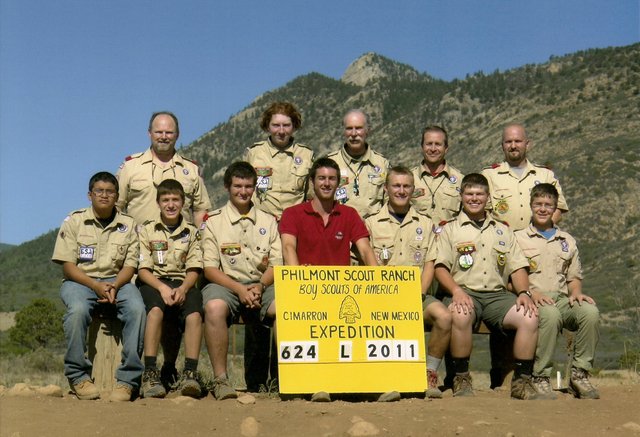 Basehor Boy Scout Troop 169 members recently hiked roughly 70 miles through the Philmont Scout Ranch in New Mexico. Pictured, from left, Andrez Umbenhower, Jefferson Storms, Colin Riley, Philmont Ranger Andrew Ryan (in red), Skylar Ross, Trevor Hickman and Alexander Coleman; back row from left, Matt Ross, Spencer Brown, Bill Brown, Jeff Storms and Ron Coleman.

Stories this photo appears in:

Basehor Boy Scouts take to desert for hiking trip
For nearly two weeks, a group of high-schoolers stranded themselves in the New Mexico desert, no way back to civilization but their own two feet. They were without beds, cell phones or showers, and one time ran, yelling, from a bear.