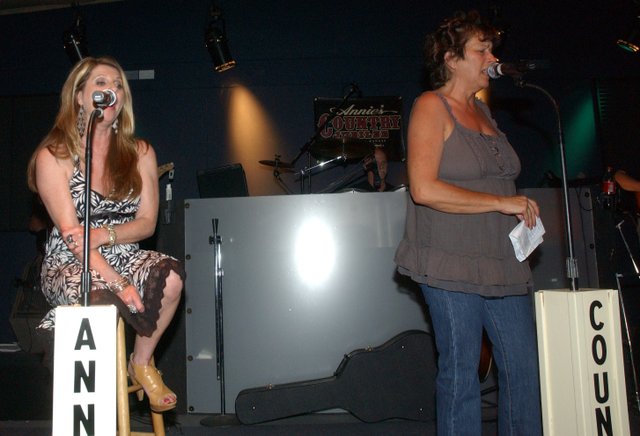 Ronni Ward, left, and Annie Dunavin rehearse a new arrangement Saturday before the last show at Annie's Country Jubilee. Dunavin said the classic country music venue she and her husband, Terry, owned the past eight years was a victim of the recession.
Stories this photo appears in:

With seats front-row, center at Annie's Country Jubilee, Robert and Shirley Bowser spent Saturday as they have most for the past 18 years.