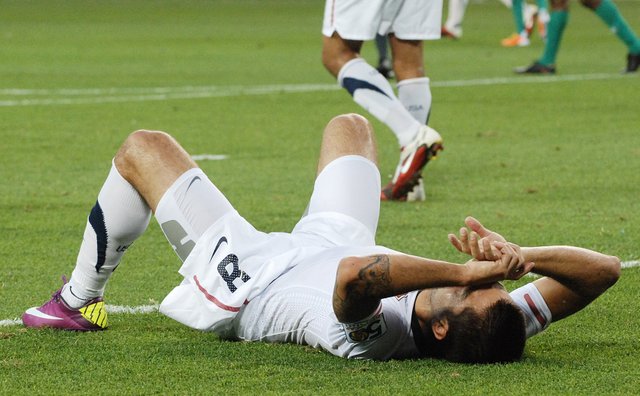 Clint Dempsey shows his frustration after missing a shot from close range during the first half against Guadeloupe. The United States won 1-0 in their Gold Cup match at LIVESTRONG Sporting Park in Kansas City, Kan.
Stories this photo appears in:

The United States had everything going in its favor against Gaudeloupe, but the Americans made their final match of group play more difficult than necessary before winning 1-0 and advancing to the Gold Cup quarterfinals.