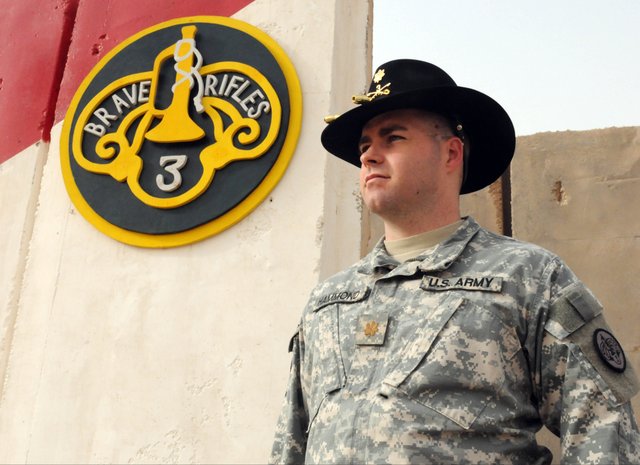 Maj. Joseph Hammond has just more than a month remaining in his deployment to Iraq with the U.S. Army 3rd Armored Cavalry Regiment. He'll see his wife and children, who live at Fort Leavenworth, for the first time in more than eight months on Aug. 5.
Stories this photo appears in:
This Fourth of July, one Fort Leavenworth family will have its eyes on another date, a date that will bring the end of time-zone calculations, online video chats and traced outlines of growing children shipped overseas: the Fifth of August.