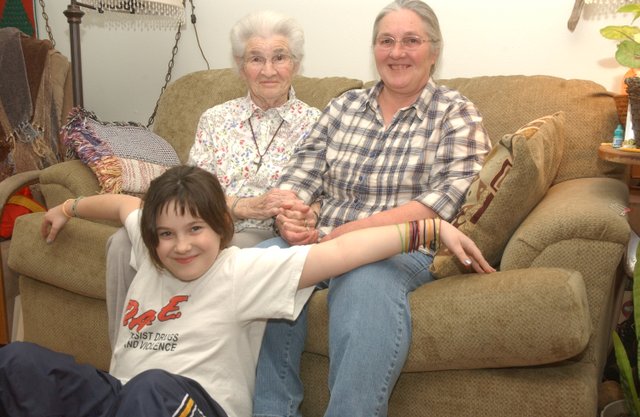 Stories told by Eleanor McKee of her life and that of her mother help bind her family. Her daughter Cathy Plaster, right, is transcribing tapes of McKee's life story so that it will be available for Plaster's granddaughter Maria Taylor, forefront, and other McKee descendents.
Stories this photo appears in:

As Eleanor McKee tells a story of a protective coyote-dog hybrid her family owned while she was growing up, her great-granddaughter Maria Taylor interjects that the dog should have been around for the rooster incident.