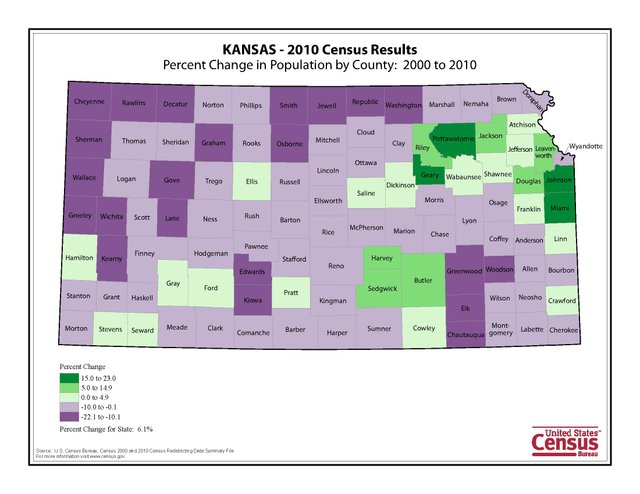 Leavenworth County was one of 11 in Kansas to grow by more than 5 percent in the last decade, according to 2010 census information released by the U.S. Census Bureau.
Stories this photo appears in:

Official 2010 census figures show the city of Tonganoxie added 2,268 residents in the past decade, growing significantly faster than the U.S. Census Bureau estimated in its annual updates.

Leavenworth County remained the sixth most populous in Kansas, according two state figures the U.S. Census Bureau released today.