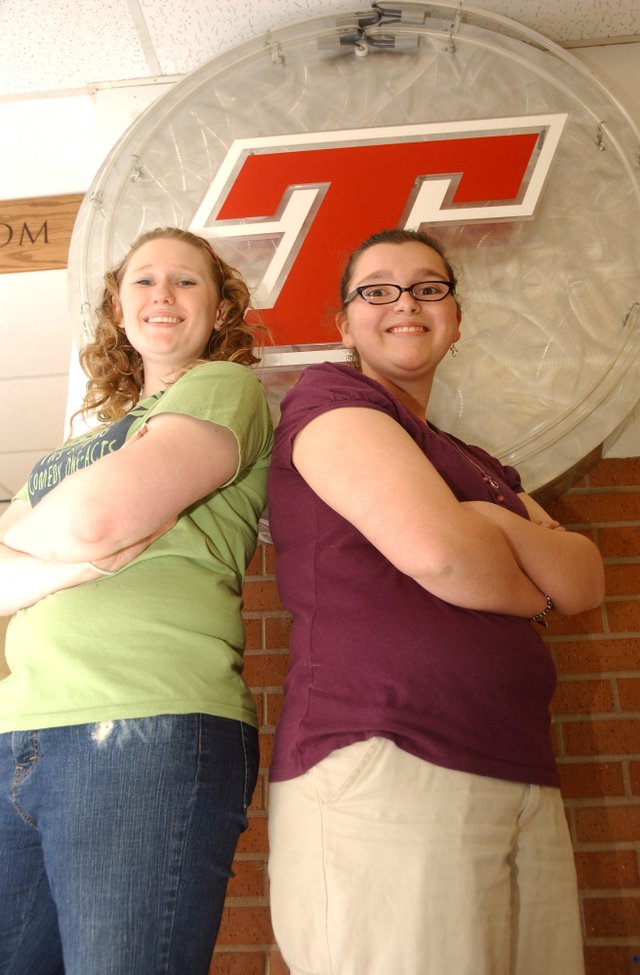 Tonganoxie High School seniors Lacie Falk, left, and Miranda Bontrager will graduate Saturday with their classmates. Falk will address the gathering as class valedictorian while Bontrager will enjoy one of her last days as the school's 2010-2011 Student Council president.

Stories this photo appears in:

Lacie Falk thinks she will do well next fall when she leaves home for Kansas State University.

Miranda Bontrager will enjoy her graduation Saturday despite having no hand in its organization.